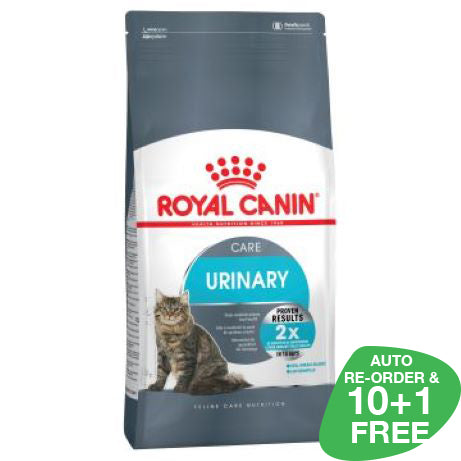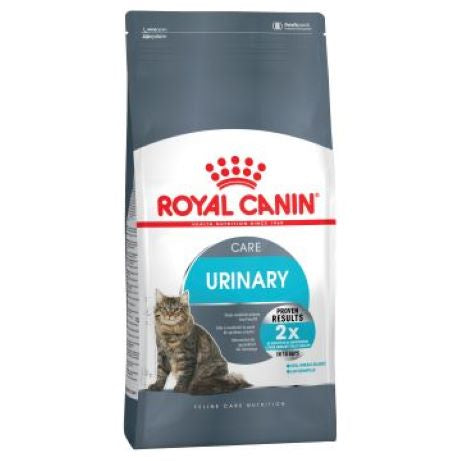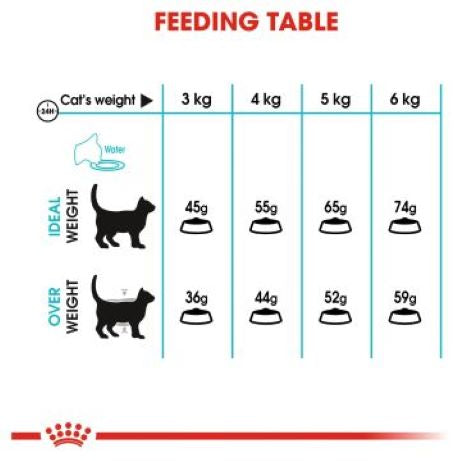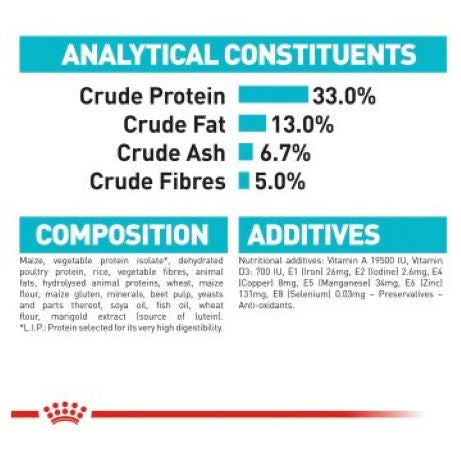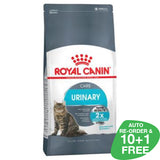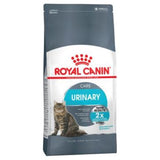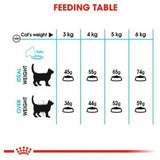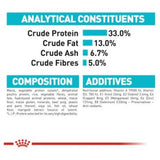 Royal Canin Urinary Care
Urinary Care helps maintain urinary tract health in healthy adult cats (1-7 years old), with measurable scientifically proven results.
Urinary Care's special formula aim's to meet your healthy cat's nutritional needs by providing a balanced intake of minerals that assist in reducing the pH-value of the urine and reducing the chance of stones developing. 

The health of your cat is at the heart of everything we do at Royal Canin. This diet is only suitable for healthy adult cats that do not have a urinary issue or a history of urinary problems. This food is not a replacement for a diet prescribed by your veterinarian. 

Did you know? 
Crystals are naturally found in a cat's urine. Factors like poor hydration and poor mineral balance in their daily food intake can cause urinary crystals to form into stones. This in turn can lead to urinary tract health issues. The right food fed exclusively every day can be an effective way to help reduce the risk of urinary stones forming.

PROVEN RESULTS: x2 more effective in 10 days*
With exclusive use, Urinary Care helps control the balance of mineral levels as well as reducing urinary pH. This leads to less concentrated urine, which helps promote a healthy urinary system. This exclusive formula creates a urinary environment less favourable for the formation of urinary crystals. 

*Royal Canin internal study, 2014 - Compared to a maintenance feed for cats - Specifically proven for struvite crystals.
Encourage your cat to drink more water:
Higher daily water intake results in an increased urine volume and dilution, which is beneficial for urinary tract health in cats.

Should you have any doubt or any questions about your cat's urinary health, please consult your veterinarian.
Crude ash (%)- 6.6Starch (%)- 29.9Lutein (mg/kg)- 5.0Dietary fibre (%)- 12.0Linoleic acid (%)- 3.12Arachidonic acid (%)- 0.06Biotin (mg/kg)- 2.94Nitrogen-free extract (NFE) (%)- 36.9Methionine Cystine (%)- 1.4DL-methionine (%)- 0.87Metabolisable energy calculated according to NRC 2006 (kcal/kg)- 3,759.0Magnesium (%)- 0.07Sodium (%)- 0.7Manganese (mg/kg)- 63.0Iodine (mg/kg)- 4.1Selenium (mg/kg)- 0.25Potassium (%)- 0.7Copper (mg/kg)- 15.0Chloride (%)- 1.14Folic acid (mg/kg)- 11.3Choline (mg/kg)- 2,900.0Vitamin B5 Pantothenic acid (mg/kg)- 49.9Vitamin B3 Niacin (mg/kg)- 136.5Vitamin B6 Pyridoxine (mg/kg)- 38.2Vitamin B12 Cyanocobalamin (mg/kg)- 0.13Arginine (%)- 1.55L-lysine (%)- 0.96
DELIVERY INFORMATION
Once you've placed your order it'll be be sent to the warehouse to dispatch. We'll be in touch via email or phone if there are any problems with your order. Track and trace details are emailed once your order is scanned into the NZ couriers network.
PLEASE NOTE: due to Canterbury Anniversary Day 17 November there will be no dispatches to South Island addresses on this day. Orders placed after 12 noon on Thursday 16th November will be dispatched after the long weekend.
See SHIPPING & DELIVERY for more information. 

Our Shipping Info
Once your order leaves our warehouse and is scanned into the New Zealand Couriers network you will be sent track and trace details via email. You can use these track and trace details to keep an eye on your order, and when it will be delivered.

Payment Options
Payment is required when you place your order, you can checkout with your credit card, via online banking or in instalments with Afterpay or ZIP. Note: Your order confirmation is your tax invoice, as we endeavour to become more environmentally friendly, we no longer print and include copies of tax invoices with orders

Our Loyalty Programme
Qualifying purchases made on auto re-order qualify for our loyalty programme. Almost all our premium vet diets, and vet recommended flea and worm treatments are included in the loyalty programme.