CUSTOMER SERVICE
If you have an order or product enquiry, please contact the Customer Service team,
they are available from 8:00am - 4:30pm Monday to Friday (Excluding Public Holidays).
The team work in a busy Vet Clinic environment, there may be a delay answering your call or you may be prompted to leave a message. They will return your call as soon as possible. On occasion, if the phone lines are overloaded, you may be directed to the Vet Clinic reception phones, if this situation arises, please ask for the Online Vet Store team and you will be transferred.
Email: askus@onlinevetstore.co.nz or Phone: 0800 VET STORE (0800 838 786)
---
VETERINARY ADVICE
Vet Ben is our resident expert vet, he created Online Vet Store and wants every kiwi pet to have access to quality vet recommended products. On his page you will find a series of frequently asked questions he and the vet team get asked. You can watch his videos or read the blogs, if you can't find the answer you need, then use the form and send him a message. He will get back to you as soon as he can.
ASK VET BEN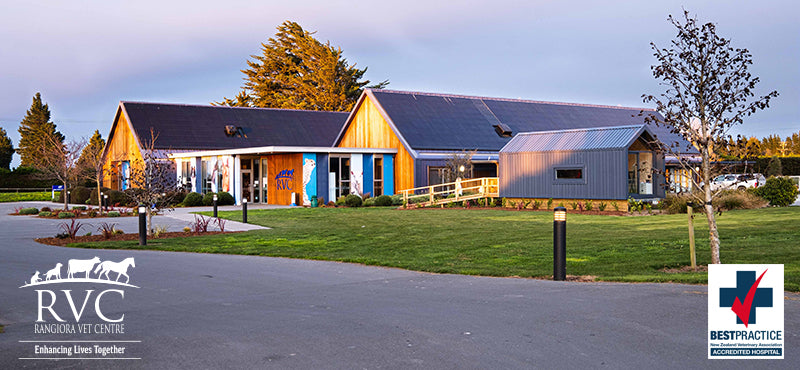 After years of forgetting to pick up the dog food and making special trips back to the clinic to get it, Vet and Rangiora Vet Centre Director, Ben Davidson, decided it was time to do something about it.
Ben and the team created a customer focused Online Vet Store that is easy to use, and provides only the best, vet recommended products for kiwi pets, nationwide.
Quality customer service and a great shopping experience is important to the team, we hope you find what you are looking for on our website.
Supreme Business Award Winner
The North Canterbury Business Awards judges commended Rangiora Vet Centre as "An industry leading business with a very clear strategy built around technically sound staff and sound business practices. It provides a unique offering and a strong commitment to maintaining a personal customer centric philosophy as it grows. This business demonstrated excellence in every aspect of their operation."
Rangiora Vet Centre also won the North Canterbury Business Awards BDO Professional Services Award.
Rangiora Vet Centre Managing Director Ben Davidson said his team was thrilled with the win. "The team erupted when we heard we were announced as winners, there was plenty of cheering, whooping and big smiles all round.  We feel extremely proud of the team and this award is a huge nod to all of the commitment and passion which each team member brings to our business every day."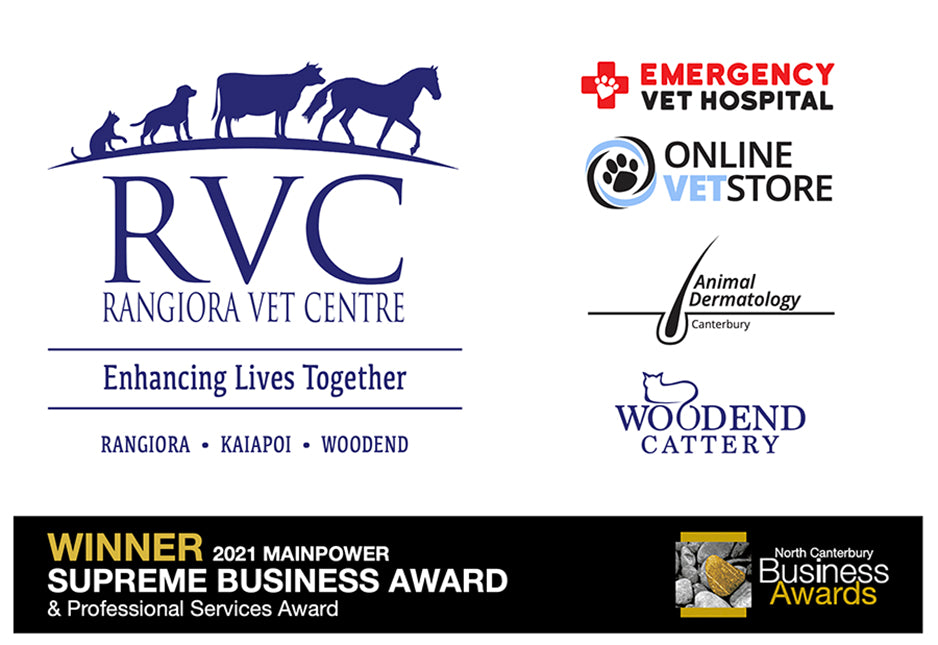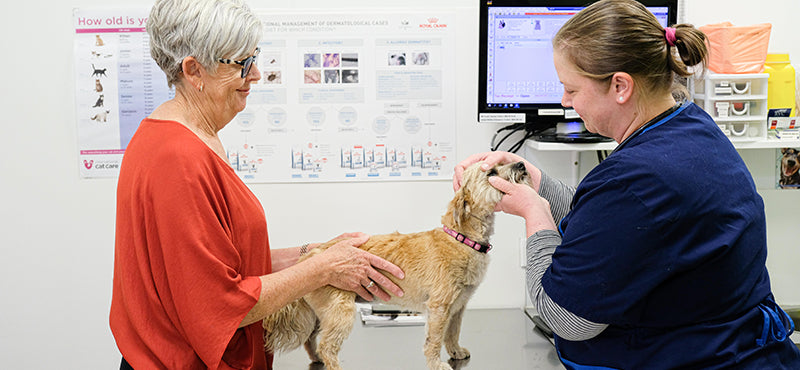 In delivering the Online Vet Store for busy people who adore their pets, it was decided to only provide pet food with evidence based science behind it, and products the vet team would recommend face to face in the clinic environment.
This being the case, our team can put hand on heart, knowing what is being recommended to the online customer is the best.
For more than 70 years, the North Canterbury community have been putting the wellbeing of their pets in the care of the trusted Rangiora Vet Centre team.
With 3 small animal vet clinics, a dedicated after hours emergency and critical care team, a cattery, equine surgery complex, as well as a 24 hour farm team, they're extremely excited to share their wealth of knowledge and experience with a nationwide, online audience.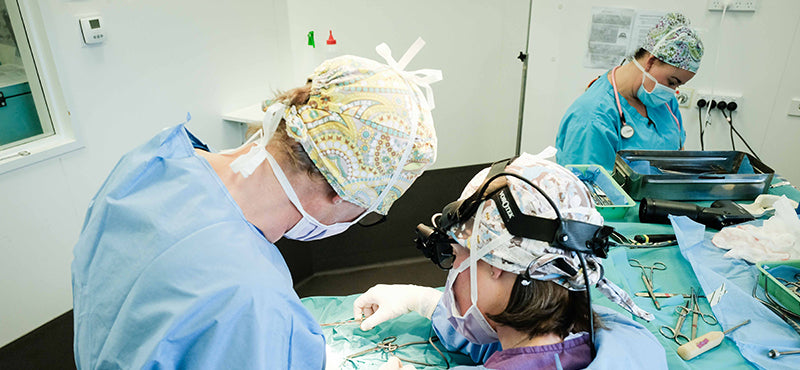 We are fortunate to have a very experienced team of vets and nurses who work together in our world class facility in North Canterbury to ensure the best outcomes for our patients.
We aim to be the best total solution for animal health care, focusing on customer intimacy and building strong and meaningful relationships with our clients. Because of Online Vet Store this now includes the lives of animals and their parents New Zealand wide.

Our Shipping Info
Once your order leaves our warehouse and is scanned into the New Zealand Couriers network you will be sent track and trace details via email. You can use these track and trace details to keep an eye on your order, and when it will be delivered.

Payment Options
Payment is required when you place your order, you can checkout with your credit card, via online banking or in instalments with Afterpay or ZIP. Note: Your order confirmation is your tax invoice, as we endeavour to become more environmentally friendly, we no longer print and include copies of tax invoices with orders

Our Loyalty Programme
Qualifying purchases made on auto re-order qualify for our loyalty programme. Almost all our premium vet diets, and vet recommended flea and worm treatments are included in the loyalty programme.